My writing friend and I have a new plan. Now that we've been showing up daily for our novels and fiction, we've decided to start submitting our work more than we ever have in our writing life. We are planning to face rejection in the face this year!
Since Dec 2019, we've been showing up daily for at least 5 minutes a day to work on our fiction, which has now bloomed into even more writing time (we've since added Friday Pomodoro, and 2 Pomo Sundays, and once a month all-day online writing retreats with April, and last month, I began adding a "Novel Day" of my own on Thursdays to carve out even more time for my novel, with no client work to be done on that special day.) It's funny how just five minutes a day of novel or fiction writing with my friend has whetted our appetite for more.
This past week, we both met the deadline to apply for Bread Loaf (deadline last night). If we get in, it'll be a 10-day writing conference in Vermont come August. And by the end of February, we've marked our calendars to  to submit something to the Paris Review (I mean, why the hell not?). Then by May 14, Granta. I've also recently become a member at Electric Lit, and plan to submit there too. We're going to submit like mofos and face fear, face rejections in the face!
I figure, at this point, what do I have to lose?
Like I've written about previously, I've been inspired by Jia Jiang's 100 Days of Rejection self-experiment and wrote up my own version of it in my bullet journal to track: 100 Rejections Challenge. I just added my intentions to submit to Paris Review and Granta in there. And one of these days, I'm gonna look into Medium.
All these years, I've written so many different stories, both fiction and nonfiction. But I've been so afraid to edit and polish those stories — to submit, to publish. Last January, in fact, I wrote a long blog post about my second 7-day fast, but it's still sitting here in my WordPress/Blog waiting for me to hit "publish." (Funny how I've had no qualms about fasting for 7-days but had no courage to post it on my blog.)
This year is different. I'm tired of being afraid.
This is my "Bring On All the Rejections!" year.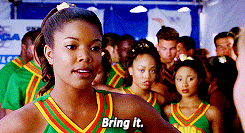 I'm going to channel this Sylvia Plath quote that my writer friend sent me earlier this morning when we wrote together via Skype:
"I love my rejection slips. They show me I try."

— Sylvia Plath
Photo by Mike Tinnion on Unsplash